Exterior shutters are an important piece of many architectural projects, depending on the style of architecture and the location of your project (many areas may require shutters as part of their adopted design guidelines). So let's discuss shutter styles and their importance within your desired design aesthetic.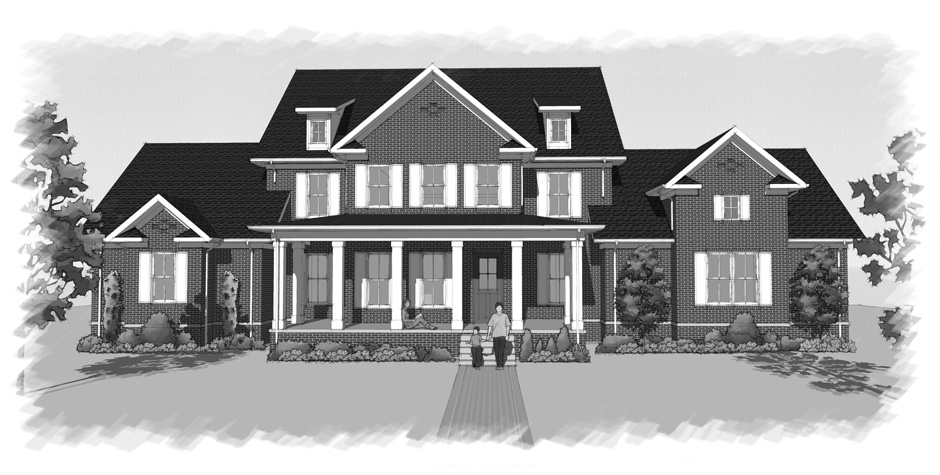 History:
Exterior shutters were originally constructed for privacy, protection from the elements, and for light control. They were operable and made from decay resistant materials such as Aluminum or Iron or from woods such as Cedar, Teak, or Mahogany. Today, shutters tend to be non-operable and made from synthetic materials such as vinyl, cement fiber board, or fiberglass.
Size and Scale:
Exterior shutters should be sized according to the window that they're adjacent to. What I mean is, the width of the shutter should equal half the width of the window that they're next to and the height should equal the height of the window.
Style:
Exterior shutters should match the overall architectural style of your project. Sometimes they can be two different styles of shutters, however, both should compliment the desired architectural aesthetic. Some common Exterior Shutter Styles are included below: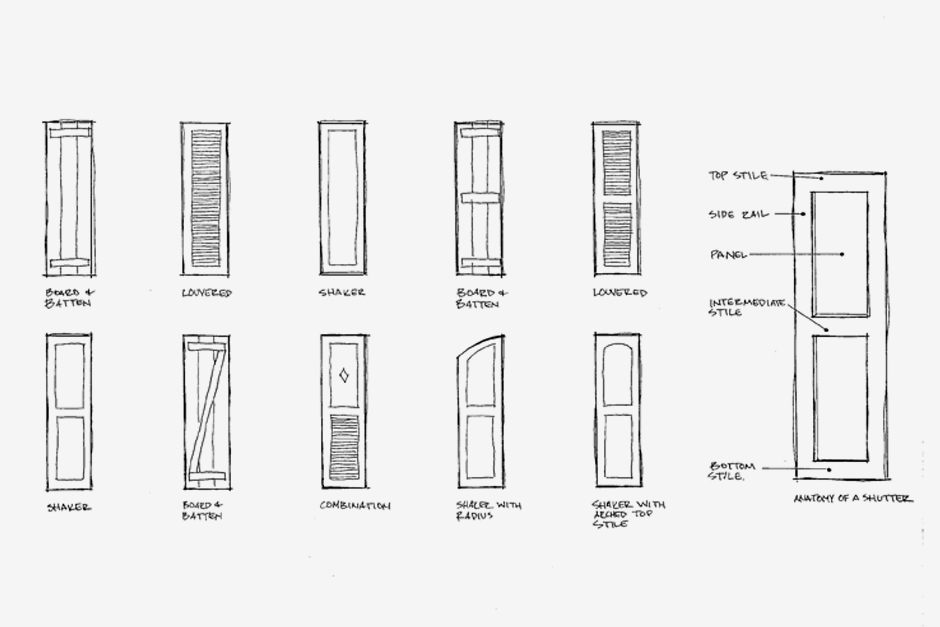 Why do you need them?
Operable exterior shutters can provide protection for your windows or doors. Hurricane Shutters or Storm Shutters are commonly seen in coastal regions and also add a nice architectural element to the design.
Inoperable exterior shutters , when sized appropriately, can add to the architectural design aesthetic and create a very polished look and feel to your project.
In a nutshell, exterior shutters are another important piece to your project, that when carefully planned for and chosen, can help create a fantastic piece of architecture.
Happy shutter picking!